This recipe is a healthy appetizer that will be perfect for your next dinner party. It includes black olives, cucumber, and tomatoes in a garlic olive oil base with fresh herbs like thyme and parsley.
Olive tapenade is a Mediterranean dish. The olive tapenade recipe includes olives, capers, anchovies, and garlic.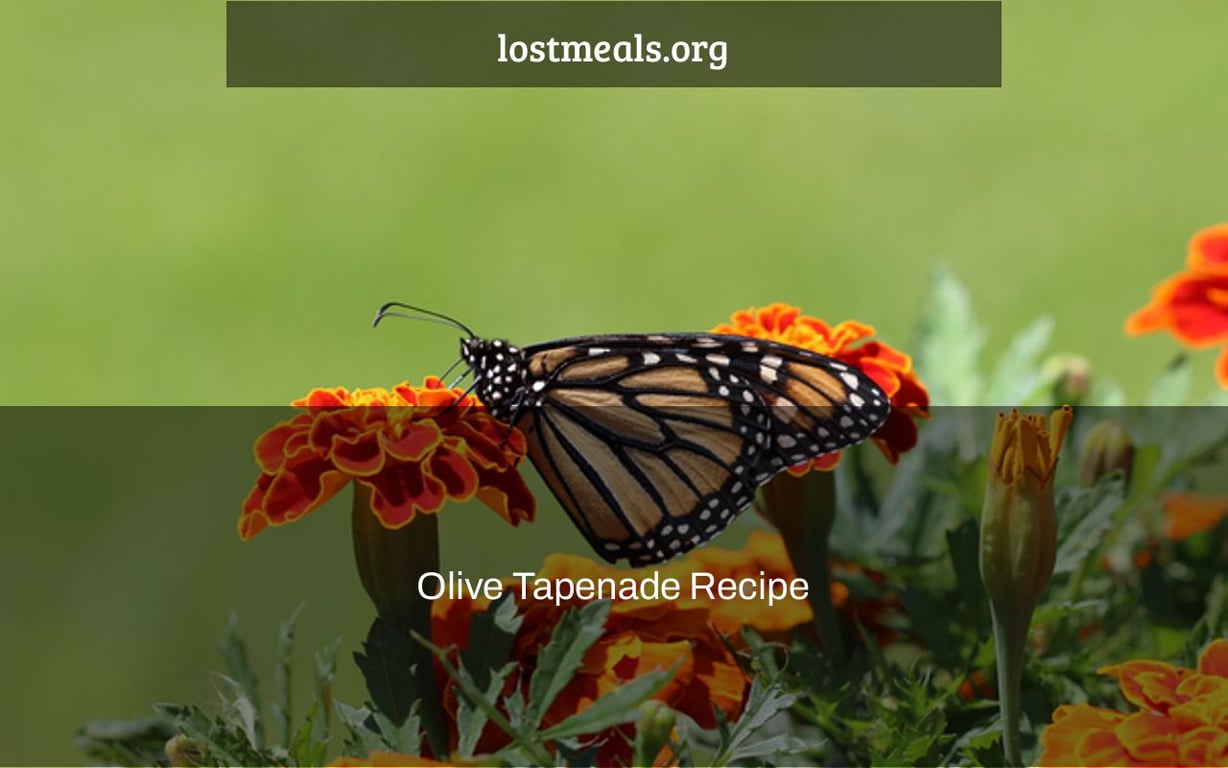 Tapenade d'olive is a delicious Provençal spread that's great for gatherings. Thanks to Ingredients like green Castelvetrano olives and flat-leaf parsley, this savory, salty, garlicky dip has a stunning, vibrant green hue.
It's a quick and easy dish to make, so it's perfect for when you need a tasty last-minute snack to give visitors. With a variety of crackers, crostini, or artisan sourdough bread, mixed olive tapenade is ideal for gatherings or game day.
Serve it with hummus, guacamole, seven-layer dip, or hot crab dip as part of a spread. This tasty, healthful, and simple-to-make dip is vegan-friendly and suitable for any occasion. It'll undoubtedly be a hit!
Ingredients for Olive Tapenade (Mixed Olive Tapenade)
Only a few items are required to make homemade olive tapenade.
You'll need black Kalamata olives and green Castelvetrano olives, however you may use either one or mix and match depending on your preferences.
The tanginess of this excellent dip is enhanced with capers and lemon juice, while garlic provides a delightful taste.
You'll also need parsley and extra virgin olive oil of good quality – don't use cheap stuff.
Tapenade de Oliva (Olive Tapenade)
It's simple to make your own mixed olive tapenade at home. If you didn't get olives with the pits removed, the first thing you'll have to do is pit them. On your cutting board, place a small handful of olives. On top of them, push down hard with a measuring cup, jar, or the flat side of a big knife. Take out the pits.
After you've removed the pits, combine all of the Ingredients in a food processor. Pulse the mixture until it's finely chopped, then use a spatula to scrape the edges down. Pulse the tapenade a few more times until it gets the consistency you want, then serve and enjoy!
Relish vs. Olive Spread
Tapenade is a delicious spread prepared with olives, herbs, garlic, lemon juice, and anchovies on occasion. It's from the southern French region of Provence.
Relish is formed with finely diced cooked and pickled fruits and vegetables. Tapenade is a non-cooked condiment that is often used as a dip. Relish is often served with sandwiches, burgers, and hot dogs.
What to Serve with Olive Tapenade (Mixed)
Homemade olive tapenade may be served in a variety of ways. Use it as a spread for sandwiches, wraps, or veggie burgers, or as a dip with crackers, pita bread, crostini, or toast.
Homemade Olive Tapenade Recipes
Nicoise olives are a good replacement for Kalamata olives if you can't locate Kalamata olives.
Add one anchovy to the recipe for an ultra-savory genuine South of France olive tapenade.
What if you don't have any green olives on hand? It's no issue. Only Kalamata olives may be used to produce olive tapenade.
You may chop all of the Ingredients by hand if you don't have a food processor. Although it may take a bit longer, your olive tapenade will be just as delicious!
Tapenade should be minced lightly but not pureed. Pulse your food processor in tiny increments to adjust the size of the chopped components.
How to Keep Olive Tapenade Fresh
Refrigerate your homemade olive tapenade for up to 2 weeks in an airtight container.
Ingredients
pitted castelvetrano olives
fresh flat-leaf parsley, gently packed 
lemon juice, freshly squeezed
Instructions
In a food processor, combine all of the ingredients.
After a few pulses, scrape down the sides of the food processor using a spatula.
Pulse the items until they're finely chopped. Serve.
Notes
If you don't want to shatter a tooth while eating your tapenade, double-check that all of your olives have had their pits removed.
The "healthy olive tapenade recipe" is a healthy, easy to make appetizer. It's perfect for parties and gatherings.
Frequently Asked Questions
What do you eat with olive tapenade?
A: Olive tapenade is a spread made with chopped olives, olive oil and sometimes garlic.
What is a traditional tapenade made of?
A: A tapenade is a type of Mediterranean food that consists primarily of olives, capers and olive oil.
How do you make Jamie Oliver tapenade?
A: Jamie Olivers tapenade is composed of black olives, capers, anchovies and olive oil. You can add vegetables such as celery or shallots to the mix if you like it spicier.
Related Tags
olive tapenade recipe without anchovies
olive tapenade ingredients
green olive tapenade
olive tapenade recipe without anchovies and capers
castelvetrano olive tapenade recipe